3 Weeks of Easy Dinners Collection—October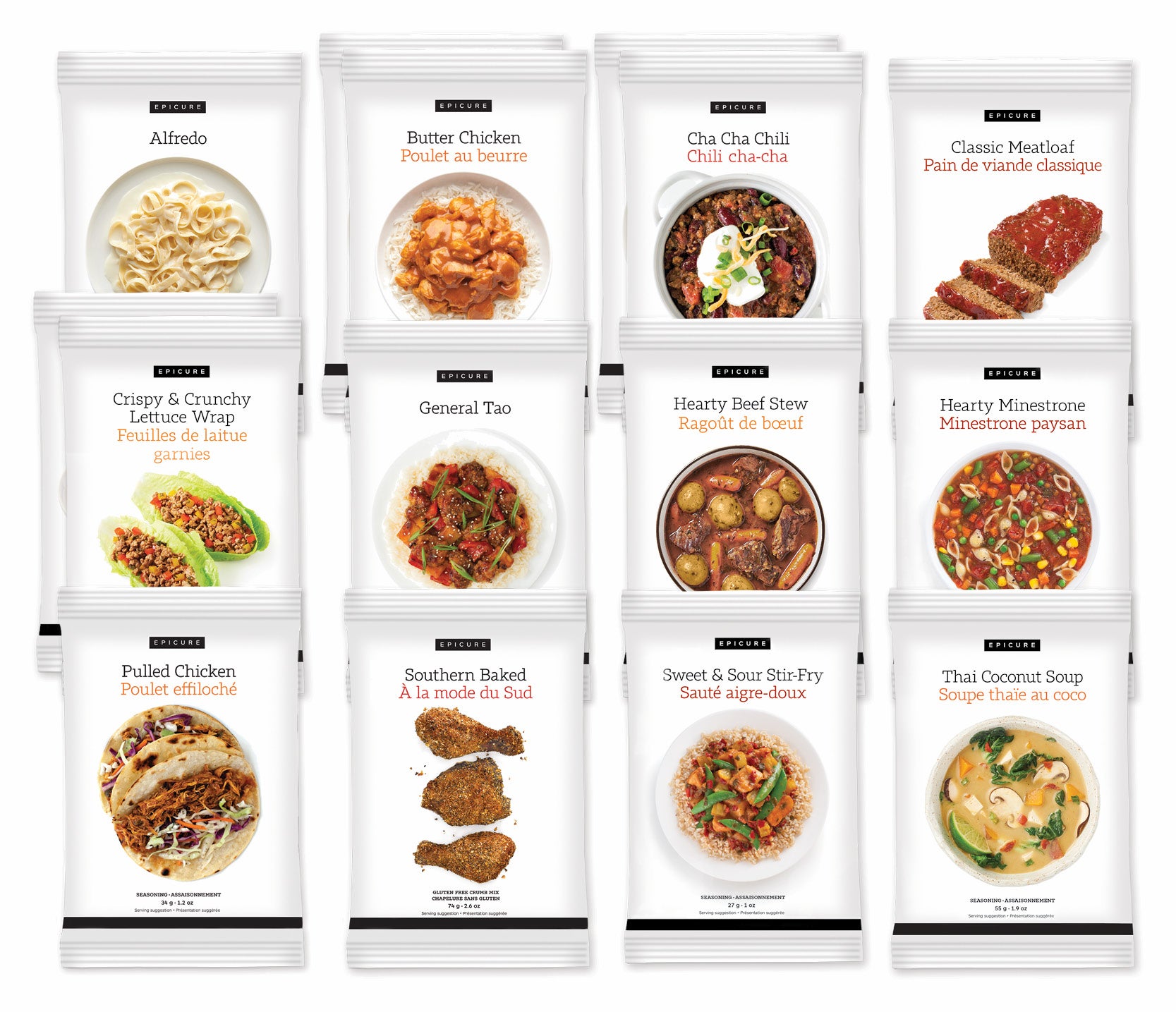 Stop stressing over what to cook and enjoy 3 weeks of easy, delicious weeknight dinners all planned out for you. 
The accompanying Digital Meal Plan features fast, fresh, and nutritious recipes. It includes three grocery lists and a 15-day meal plan with recipes.  
Average cost per serving is $2.47 US.  
Collection includes: Alfredo Sauce Mix (1), Butter Chicken Seasoning (2), Cha Cha Chili Seasoning (2), Classic Meatloaf Seasoning (1), Crispy & Crunchy Lettuce Wrap Seasoning (2), General Tao Seasoning (1), Hearty Beef Stew Seasoning (1), Hearty Minestrone Seasoning (1), Pulled Chicken Seasoning (1), Southern Baked Gluten Free Crumb Mix (1), Sweet & Sour Stir-Fry Seasoning (1), Thai Coconut Soup Seasoning (1)